Here is an interesting line from departing Sterling Supervisor, Eugene Delgaudio's, Web site:
Kathleen Murphy, Jennefer (sic) Boysko, John Bell, took all 3 of Sterling's House of Delegate seats.
That's a remarkable observation, partly because Boysko and Bell were two of the only three seats to change parties. Looking down the list, it now seems that absolutely all of the Sterling district's elected representatives who ran as party nominees are Democrats, except one:
Supervisor-elect Koran Saines
Chairman-elect Phyllis Randall
Delegate-elect John Bell
Delegate-elect Jennifer Boysko
Delegate Kathleen Murphy
State senator Jennifer Wexton
State senator Barbara Favola
Attorney General Mark Herring
Lt. Governor Ralph Northam
Governor Terry McAuliffe
Senator Tim Kaine
Senator Mark Warner
Vice-president Joe Biden
President Barack Obama
The only Republican still representing Sterling is freshman member of Congress, Barbara Comstock, and she did not win a single precinct in the Sterling district[*]. (A quick, but not necessarily definitive, scan of results of the above races suggests that all of the people above won the Sterling district.)
This is finally it: Sterling is a thoroughly Democratic stronghold, with the leadership at the local level that it deserves.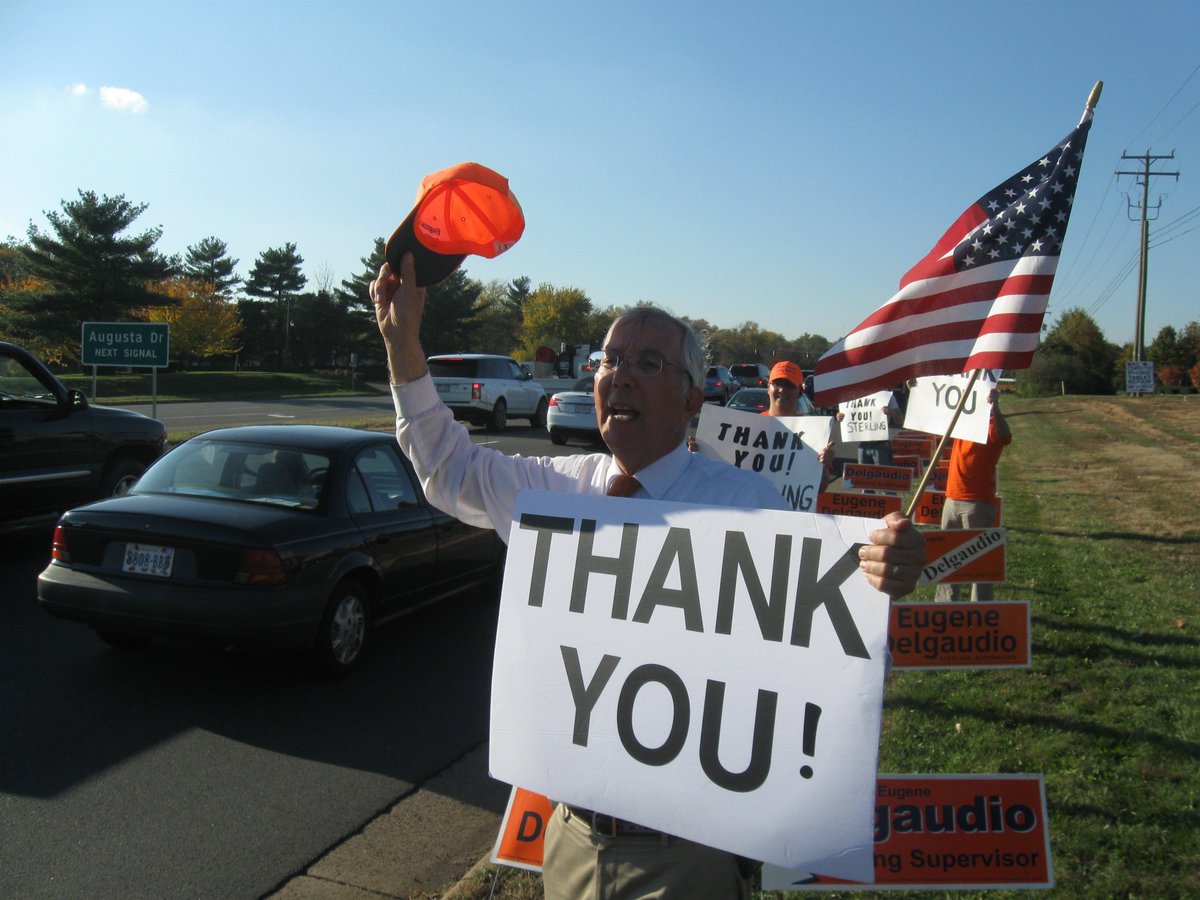 [*] The astute politico will note that, actually, there are still several other Republicans who represent Sterling: the county's constitutional officers. I'm giving myself the slack necessary to limit this post's observations to people in law-making capacities (and Joe Biden).